Many gamblers have heard about virtual football betting, but some of them have not tried it personally and are somewhat confused about this practice because they do not know much about it. As the term implies, this type of betting allows gamblers to place wagers on virtual soccer games that they currently watch. These games are similar to FIFA matches.
Bettors should not have any unique skills to place wagers on virtual games and, in essence, it all depends on your luck because bookies use random number generator to provide the final results of the games. The outcomes are quick to release, and the games usually continue a couple of minutes, so gamblers do not need to watch a whole 90-minute match.
The drawn results are entirely random and automatic, and players can select decent odds and get nice winnings if they have luck and place a winning wager. Gamblers in the United States find this kind of betting intriguing, because it spices up your betting experience. Placing bets on virtual football matches are quite pleasurable and offers a great time.
Screenshots of Virtual Soccer Betting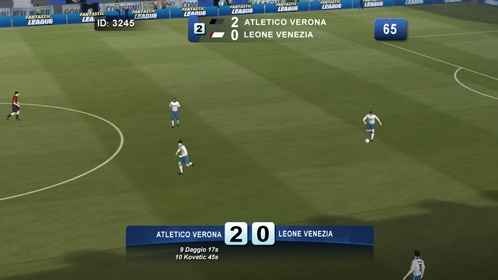 The provided screenshots demonstrate how a virtual football game looks like, so gamblers can get an idea what they can expect.
As we already said, the experience of gamers who have played soccer at gaming consoles isn't a factor for placing a bet. However they do have knowledge about the visual graphics and gameplay settings to recognize a gaming experience with high quality. Don't waste your knowledge about real football betting on its virtualized version.
Special Offer for Virtual Football Betting
In case you still haven't tried virtual betting, now there is a good reason to test it personally. Currently, BetVictor provides a wealthy offer – a free £10 bet without any risks involved. It enables gamblers to place a wager amounting to £10 to try the platform. If the bet loses, the bookie will refund the cash the gambler have betted. Both existing and new clients can use this promo offer, and the single requirement is that they haven't tested virtual soccer betting before.
New gamblers who activate accounts in BetVictor will also receive an incentive of £25, which they can use to place wagers on conventional betting markets.