Before there was in-play betting, back at the time when developers introduced mobile betting, placing a bet was quite a challenge, not to mention in-play or accumulator bets, which were impossible. At those days, mobile phones had rather primitive browsers with low-quality graphics, and there were no touch screen devices. Players had to use a joystick to navigate the cursor and select the preferred bet. Thus, gamblers needed about twenty minutes to place their wager. At that time, hardly anyone assumed and believed mobile technology would have developed so quickly, and mobile betting would have become so popular.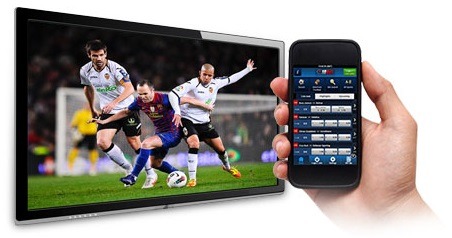 The development of larger devices and touch screen technology completely transformed mobile betting. However, this modification did not occur immediately because the majority of the bookies did not have unique mobile websites dedicated especially to mobile betting. However, the bookmakers quickly realized they need such sites, so mobile platforms began to emerge and their quality significantly improved over the years. At the same time, televisions started showing more games and Sky introduced regular broadcast of other leagues. There was a boom in the speed of WI-Fi and 3G internet speed. All these factors greatly influenced the enhancement of mobile betting and allowed its agile development. However, it was in-play betting which gave the significant boost of mobile betting. All at once, gamblers found it more convenient and easier to place wagers while the game is in progress, so they stopped struggling with low-quality browsers, poor internet speeds and having to run to the bookie's office during the halftime of the game.
In-play Bets and Its Presence on Mobile Betting Apps
The following step in the development of mobile betting was the introduction of real money betting applications, which was initially done by Apple, allowing the creation of betting apps specially designed for iOS devices. At the same time, Android has not channeled its energy and skills to develop their gambling applications further, so their customers have to accept the available mobile websites, which are similar to the apps.

Gradually, the release of plentiful betting markets and games resulted in the high popularity of in-play betting. Gamblers mainly preferred to place wagers on outright markets and goal markets, especially then a particular team was behind or in need of a late goal to secure the win.
Bookies have steadily launched dedicated live betting platforms and applications, which allowed gamblers to place wagers in a more convenient, intuitive and functional, and which enjoy great popularity among players. These apps feature innovative design and graphics, and they stimulate quick betting.
Live Betting – Final Conclusion
The advancement of mobile technology and mobile betting brought significant modifications to in-play and had a leading role in its growth. Nowadays bookies provide excellent live streaming alternatives, which causes further upgrading and growth of mobile betting. Reputable bookmakers offer an endless range of sports bets and odds, including live streaming of horse races if gamers deposit as low as £1. Live streaming enables gamblers to watch the race while it is in progress and to place in-play wagers during the contest.