Once any punter has grasped the basics of betting, they will think about progressing and taking things to a more 'expert' level. It's fun to have the occasional flutter on the horses or on a big football match but at some stage all of us will be thinking about how to develop betting skills in order to make some regular profits.
To do this, we can look at those who gamble for a living at the online sportsbooks. While we may not all achieve the same level of income, we can use their knowledge and advice to move up a gear and make more of a success with online betting.
Research and More Research
It's said that there are two types of bettors in the world: there are those who bet socially and talk about their wins with friends in the local bar while others will take things a little more seriously. Often, the social punter makes a bet based on a pure hunch or, they will receive a 'likely' tip from a mate or from one of the many TV Tipsters that are around.
That's fun to do but if you want to know how to improve betting skills, it's really important to develop a stronger mindset and think beyond social play. The first step on the road to achieving this lies in research and studying the stats and form behind your bet.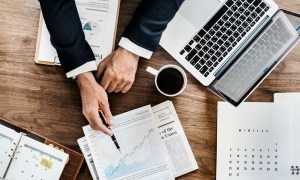 In the digital age there is so much information that can be gathered with just a few clicks of the mouse so there really is no excuse for not researching thoroughly before staking. The first, and most obvious point to check involves form. Is the horse, team or individual in good shape coming into their event or is there a string of losses behind them?
Moving on, players should be looking at records at specific venues. Home advantage is a factor in team sport but for horses and for human individuals, you can assess whether they have a good history at a certain track or ground.
Head to head results are also important so, if we take a football match as an example, one side may have a particularly good record against a certain set of opponents. The same theory can be applied to cricket, rugby, tennis and many other sports too.
A quick Google search will lead you to plenty of these sites and in terms of how to develop betting skills, this is the place where all punters should begin.
Focus on Core Strengths
A professional gambler may well stake on a number of sporting events each day but we are only just working our way up to that level right now. When players log on to an online sportsbook it can be very confusing with dozens of sports and thousands of markets to choose from.
As we reach an intermediate level, the advice here is to stick to what you know: Focus on the sport that you are most knowledgeable about, whether it's football, horse racing, cricket, tennis or anything else.
That strategy can be narrowed down even further by focusing on a certain individual or team. If you have a favourite football team that you know inside out then it can make sense to harness that knowledge and to concentrate on them as you learn how to develop betting skills.
Look for Value
This can be a hard concept to quantify but essentially, value in a betting sense means spotting sports betting odds which are longer than the probability of that bet landing.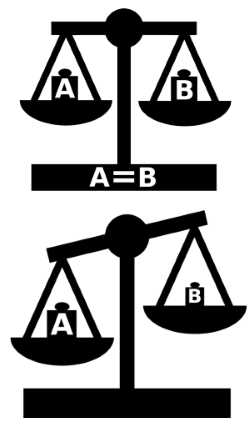 The usual example given involves the tossing of a coin: A coin toss is an important part of many sports and in cricket, a number of bookmakers will publish a market where players can stake on who calls it correctly.
In theory, this should be a 50 / 50 call and those bookies that do have odds will price both teams up at the same figure. In decimal terms that will usually equate to a price of 1.91. That matches the 50 / 50 equation but what if a sportsbook has got it wrong and they've listed one of the options at odds that equate to a 60 / 40 call? The 60% option is the value pick in this instance and a professional gambler would jump on that figure.
While bettors may not see a shift in prices on a coin toss bet, there are countless examples of where value can materialise. It's all about the odds being longer than the mathematical equivalent and as an advanced part of how to develop betting skills, this is well worth looking at in greater detail.
As a final point to note in this section, a pro punter will always say that 'less is more' so, while there is value to be had on a regular basis, they will avoid making a bet if there isn't a figure that stands out. When a novice starts to branch out beyond social betting, it's easy to make the mistake of feeling that they have to make several bets a day when this isn't the case. If a market doesn't stand out then be patient as the value will surely come.
Should You Pay for Systems?
When developing beyond the casual punter stage, players will likely be faced with the option of paying for systems or advice from so-called pro tipsters. The advice from professional gamblers is to avoid these completely and in the words of renowned punter Wally Mitchell, you should 'trust your eyes not your ears'.
Simply put, this means that you should ignore what everyone else is saying and make decisions for yourself. Admittedly there are some very successful tipping services out there and it can be tempting to get involved so should you really ignore all of these options?

If you feel that there may be a chance that a third party can help you make a profit then we suggest that you look for a trial service with minimal outlay. This might last for seven or 14 days and would give you enough time to assess if there is any value, prior to signing up on a longer term basis.
If, however, there is no trial option, we suggest that you avoid it completely. In general, you should learn how to improve betting skills on your own but it's OK if you want to risk a very small financial outlay to get external advice.
For further research on systems, it's worth checking up on arb betting and back and lay betting methods. If carried out correctly, these approaches has a high chance when odds are set out in a certain way and can be profitable although they can also be high risk and are not for the faint hearted.
Always Remember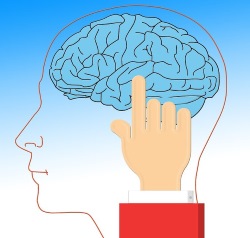 When anyone looks at how to develop betting skills and then goes on to make a success of it, they will never succeed if they lack organisation and discipline. Successful punters have spreadsheets detailing all of their bets and the bookmakers involved.
There are literally hundreds of sportsbooks online and for those who lack those organisational skills, it can be very hard to keep track of income, profit and loss. Some bookies will even charge a dormancy fee if there have been no logins for a certain period of time and the punter who lacks discipline can fall foul of that.
Finances also need to be watched carefully and at every level of betting, no-one should ever look to chase their losses as this is the point where judgement goes out of the window. When desperation sets in, only one outcome becomes likely and expect to see further lost stakes if this approach takes over.
Attention to bankroll is also important when devising a staking plan. This will vary between individuals but many recommend staking up to 2% of an overall bankroll on any specific event. Never bet what you can't afford is the first basic rule of betting and it should be kept in mind at every stage of your betting journey.
Not everyone wants to take the bigger step from social punter to professional gambler but for anyone looking to develop their skills, they should always adopt a pro's mindset at every stage along the way.
Start by moving beyond casual betting by studying form and statistics as opposed to following hunches or blindly getting behind tips from friends and acquaintances. In time, you will trust your judgement and while no-one can win all of the time, this type of analysis, when carried out correctly, will help you to claim profits on a more regular basis.
Get organised in terms of admin and finances and start to consider betting as a business rather than a hobby by adopting all of the practises listed in this review, anyone can learn how to develop betting skills and enjoy more success at the online sportsbooks.